Five students at McNinch Primary School achieved perfect attendance during the 2016-2017 academic year.
Those students are Colin Burge, Janaeah Hurt, Rita Jia, Noel Littell and Chevy Pyles.  This marks the second time Pyles and Littell have achieved perfect attendance.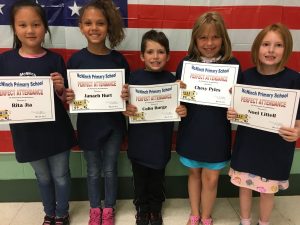 Pictured from left are Rita Jia, Janaeah Hurt, Colin Burge, Chevy Pyles and Noel Littell.