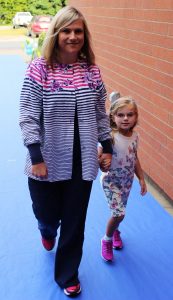 Marshall County Schools Universal Pre-K classes began on Monday.
Currently, Pre-K students must be 4 years old prior to September 1 to be eligible.  It is anticipated next year the eligibility requirement will be changed to 4 years old by July 1.
Pre-K students attend school Monday through Friday for 160 days of instruction, rather than the 180 days for all other grade levels.  Because of the one hour delay on Wednesday, Pre-K students will also report one hour later. Free breakfast and lunch are provided daily.
Marshall County Schools Universal Pre-K is a collaboration of the school district and community agencies that include Head Start and day care facilities. All eight Marshall County Schools Pre-K locations offer the same curriculum and a staff of certified teachers.
Classes are held at Cameron Elementary School, Center McMechen Elementary School, Glen Dale Child Development Center, Hilltop Elementary School, McNinch Primary School, McNinch-Sanford Center Head Start, Marshall County Daycare and Washington Lands Elementary School.
Daily instruction focuses on readiness for kindergarten, foundational learning skills and life skills.  Family involvement is a major component of Pre-K.  Take home lessons are designed to bring family members together for special activities. Parents and grandparents also have opportunities to volunteer in the classroom.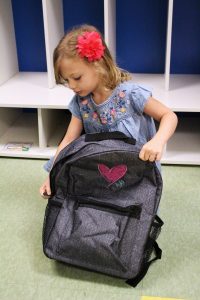 Universal Pre-K serves 4-year-old students and is not mandatory.  During screening, parents are asked to identify first, second and third choice locations.  Students are placed across the district based on family needs and choice, district of residence, completion of enrollment packets and availability of space.
Screening and registration for Universal Pre-K takes place each year beginning in late February and extending through March.  Timely screening and registration increases to probability of placement at location identified as first choice by parents.  Current record of immunizations and a state issued birth certificate must be provided before any placement can be made.