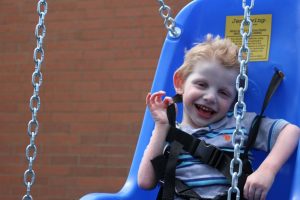 For the past five years, McNinch Primary School Nurse Tammy Riding and Physical Education teacher Ashley Doty have been raising funds to put toward making the school's playground handicap accessible. Their hard work has finally paid off.
The playground, now equipped with special needs adaptive swings and a cushioned surface, was designed so every student at the school can use the play area. The goal is to increase the number of days the students can play outside.
When students at McNinch Primary in Moundsville returned to school last week they were excited to see the improvements. "Students' comments were very positive," said Doty.  "They couldn't wait to use the new equipment."
The Marshall County Board of Education also helped fund the project along with grants from the Evan G. Roberts Charitable Trust Fund and the Chevron Community Foundation for the Ohio Valley.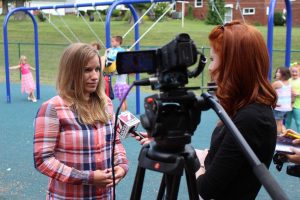 7News Reporter Paige Madden stopped by McNinch Primary School to see the new playground.  Her story can be seen at the link below.
http://www.yourohiovalley.com/story/32824887/mcninch-elementary-playground-now-handicap-accessible