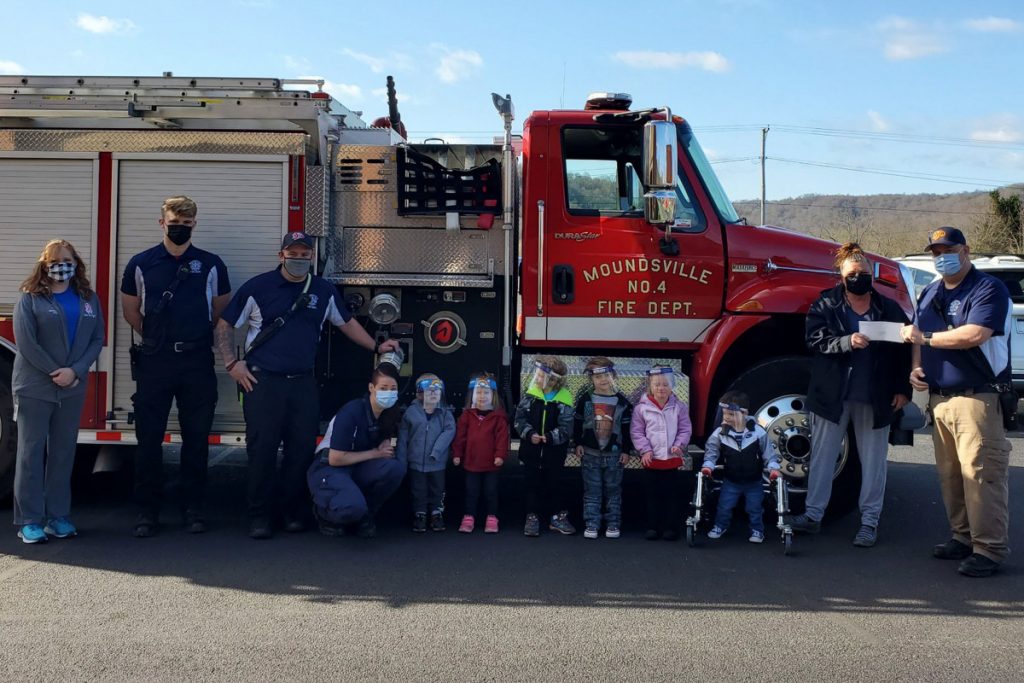 Moundsville City Fire Department Local 543 takes pride in giving back to the community.
On Tuesday morning a monetary donation was delivered, via Engine 4, to the Marshall County Preschool for Children with Special Needs program at McNinch Primary School. Moundsville City firefighters presented a check to Pre-K teachers Stephanie Dorsey and Helen Marsh and their students.
The money will be used to buy fire truck riding toys to help students improve their gross motor skills.